30mm scale, total height 35mm.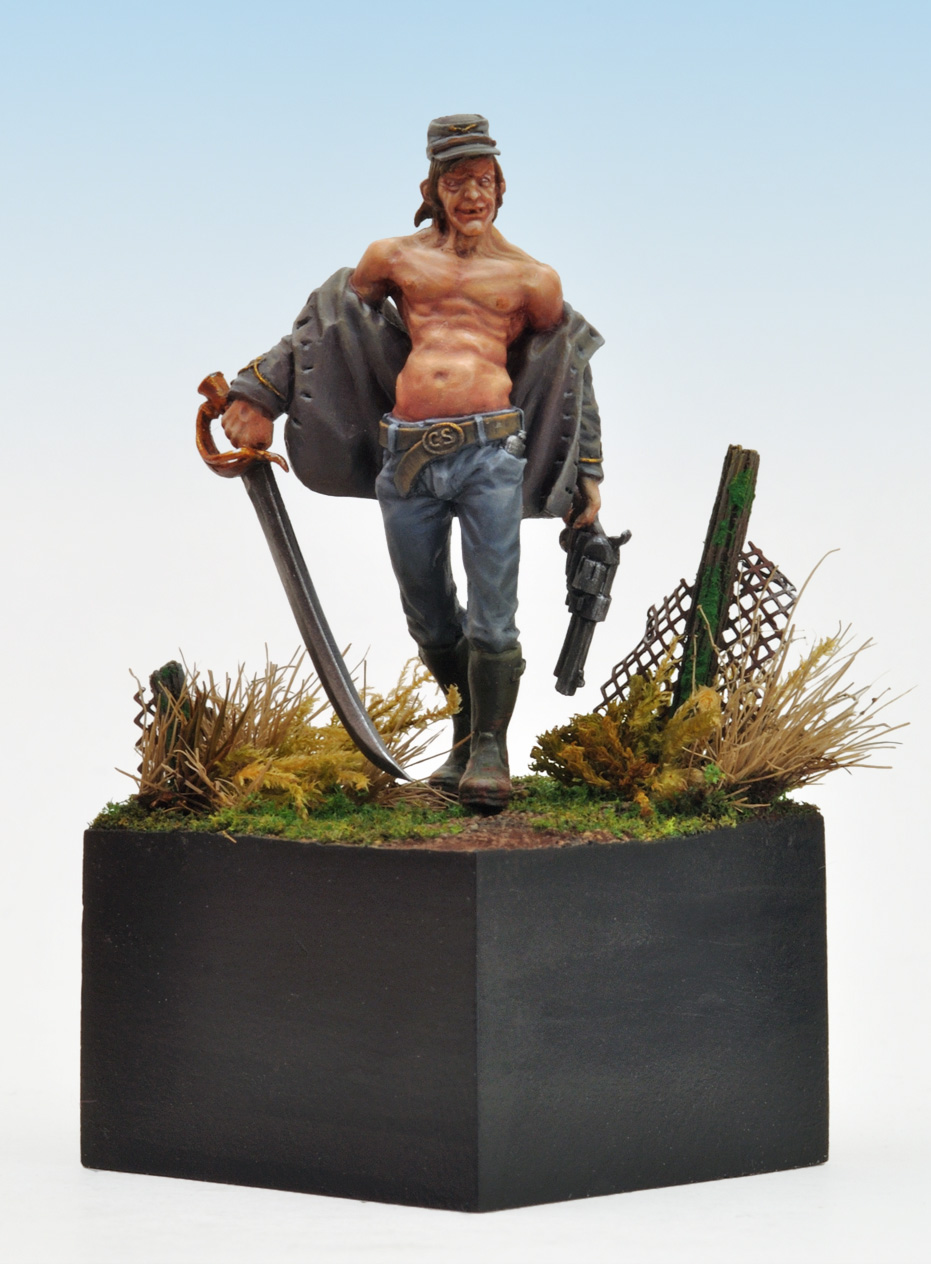 "Delusional patient. He claims some sort of involvement in a war that has been over for centuries and keeps mumbling about turning the tide or deserting to follow carnal pursuits. These symptoms seemed to fade after we stripped and confined him. Hints of a British accent could even be heard in his speech. When he escaped he somehow found a way to take back his "costume" and disappeared in the swamp. He seems to have befriended the locals. I'll send an employee to investigate, if he comes back, I will know more. "
Dr Simon Fraud, notes.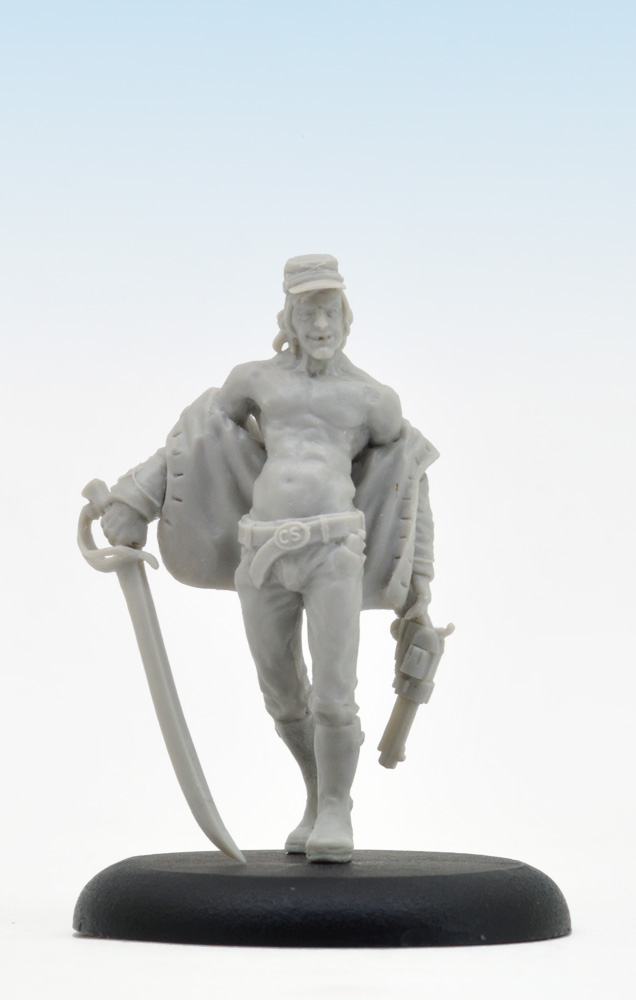 30mm scale, total height 35mm.
Miniature sculpted and painted by Jacques-Alexandre Gillois.