30mm scale, total height 60mm.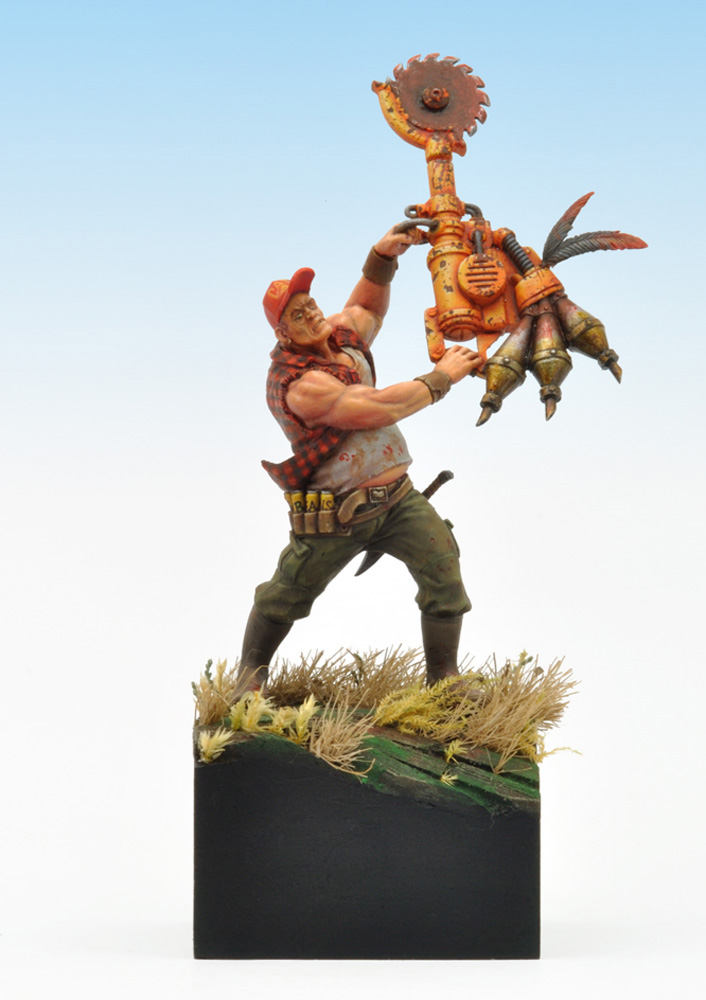 The younger locals share a taste for adventure that often leads them to seek fortune far away from their native land. Butch ended working in transportation. When the first blockade was set up, he disappeared with his vehicle and returned home, with a truckload of earthwork and slaughterhouse equipment. This achievement and his innate talent for big game hunting earned him quick glory and a long-lasting respect among his peers. His fiery temper is only matched by his famous taste for "Beans", a local beer made from phosphorous beans, which helps him keep focused while hunting.
Alternative "hunter" head !
30mm scale, total height 60mm. Miniature sculpted and painted by Jacques-Alexandre Gillois.